Six holiday concerts will be held at the Fine Arts Center at Bartlesville High School at 18th & Hillcrest, and don't forget the Bartlesville Annual Christmas Parade downtown on Saturday, December 2 at 6:30 p.m.
The Sodexo Child Nutrition department for Bartlesville Public Schools is asking students and parents for feedback on its school meals at
https://imo.cx/iwEgvcSn
We love it when our friends from the OHP visit us during morning drop-off! A very special "Thank You" to Trooper Cordero and Trooper Hall for stopping by Wayside this morning! We appreciate your service! #bvillebruWIN
WPSA Bingo Night this Friday at BHS Commons! Food at 5:30 PM! Bingo from 6:00 PM to 8:00 PM! Come out and support our WPSA as we raise money to help purchase new playground equipment!
Important Wayside Events This Week!!!!! Canned Food Drive - Ends November 6th! We are way below our goal! Bring those cans! If we meet our goal, Mr. Smith and Mrs. Birk get a pie in the face! Bingo Night - Friday, Nov 3rd at the BHS Commons. See flyers for more details!
applitrack.com/bpsok/onlineapp #bvillebruwin
applitrack.com/bpsok/onlineapp #bvillebruwin
The Kiwanis Club of Bartlesville will host its annual Halloween Bash on Saturday, October 28, 2023 at 6 p.m. with free miniature golf, games, and candy at the Sooner Junior Miniature Golf Course southeast of the intersection of Madison and Tuxedo Boulevards.
Hello, Wayside Families! The Wayside Book Fair will be open on Friday morning (10/20) from 9:00 AM through 11:00 AM for those of you who may not have had the opportunity to visit on Tuesday or Thursday evenings. Book Fair Information:
https://tinyurl.com/sr2bv7nx
Thank You!
BPSD is hosting a Job Fair on Wednesday, November 8th in the Bartlesville High School Commons from 4:00 to 5:30. Wayside Elementary has the following open positions posted for employment: Current School Year: Kindergarten Teacher 3rd Grade Teacher Assistant 4th Grade Teacher Assistant Special Education Teacher Assistants 24-25 School Year: Pre-K Teacher 3rd Grade Teacher 4th Grade Teacher 5th Grade Teacher Interested parties can contact Eliot Smith by phone at 918-333-8000 ext 2757, by email at
smithed@bps-ok.org
, or can apply online at
https://www.applitrack.com/bpsok/onlineapp/
. It is a great time to be a BRUIN!
Hey, Wayside! This year's Salvation Army Canned Food Drive will kick off tomorrow, Oct 9th. Our goal is 10,000 cans! There will be incentives for classrooms that contribute the most items. The first incentive will be a school-wide PJ day when we collect 2000 items as a school!
Wayside Elementary School is currently looking for a Kindergarten Teacher for the 23-24 school year. Wayside Elementary School will also be adding sections next school year (24-25) and will have openings in the following areas: Pre-K Teacher, 3rd Grade Teacher, 4th Grade Teacher and 5th Grade Teacher. Interested persons can contact Eliot Smith at
smithed@bps-ok.org
or 918-333-8000 ext 2757 or can apply online at
https://www.applitrack.com/bpsok/onlineapp/
. It is a great time to be a BRUIN!
Wayside's 5th Grade Classes went to BizTown in Tulsa this past Thursday. BizTown is a popular learning experience that combines in-class learning with a day-long visit to a simulated town. It allows students to operate banks, manage restaurants, write checks, and vote for mayor. Students are able to connect the dots between what they learn in school and the real world. BizTown is sponsored by Junior Achievement.
Please see the flyer for BPS Elementary Schools' Dress-Up Days for next week! Go Bruins! Beat the Patriots!
Bartlesville Wrestling Club (K-6th) mandatory parent meeting and registration
Would you like to send your student a "BIG" shoutout on the brand new "BRUINtron" video board at Custer Stadium during one of the upcoming home games? How about on our new video board in the field house during an upcoming volleyball match or basketball game? The BHS Sports Media Program is here to make that happen! Please follow the link below to our Bruin Sportsource website where you can learn more. Get out ahead of the crowd and get your screen time ordered today!
https://sites.google.com/bps-ok.org/bruinsportsource/videoboard-student-shoutout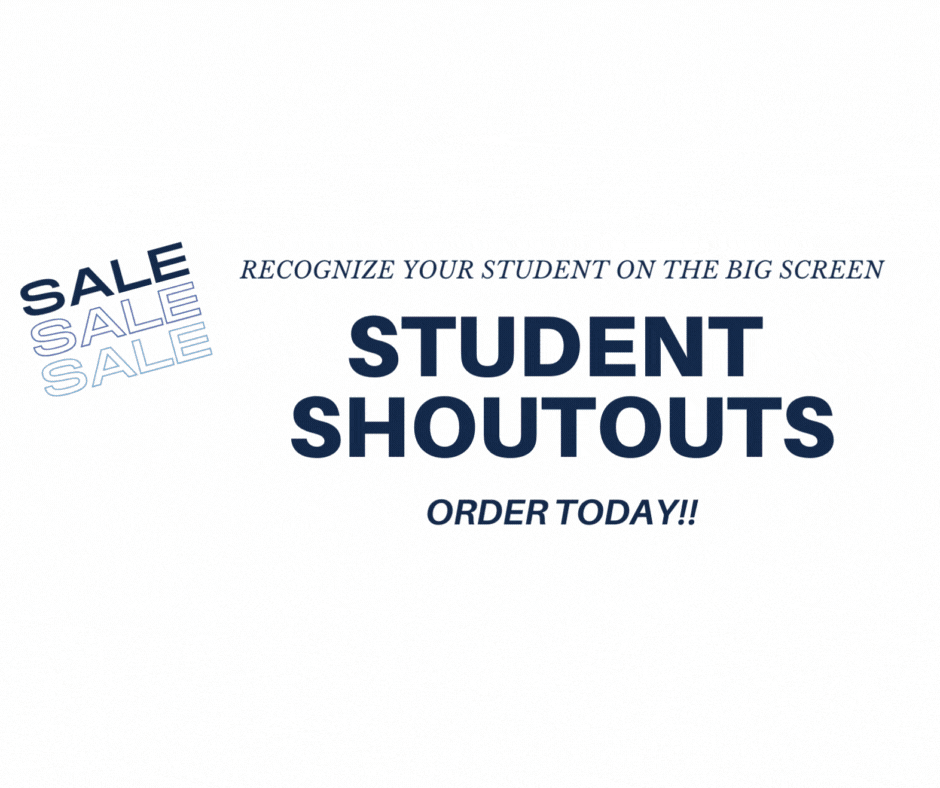 Fellowship Wesleyan Church is offering a free meal at 1pm on Sunday, September 24.
The Salvation Army Shield club is an after school program for children ages 6-12. Children are picked up by the Salvation Army TEAM and transported to the program. The Shield Club offers a variety of activities, sports, arts & crafts, games, leisure skills, & character development. With questions regarding the Shield Club, please contact the main office at (918)336-6454. Bartlesville Public Schools is not sponsoring, endorsing, or recommending the activities announced in this flyer. Student participation is voluntary and subject to parental approval.
Wayside would like to announce the winners of the Reserved Staff Parking drawing for September. The certified staff spot winner is Abby Solomon. Abby is a first year teacher who teaches 1st grade. The classified staff spot winner is Dacia Panther. Dacia is a paraprofessional.